相模の大凧は、天保年間(1830年頃)から継承されている神奈川県相模原市の伝統行事です。相模川河川敷で凧上げが行われる。大凧は、竹と和紙で作られており、漢字が二文字描かれている。
http://www.sagami-oodako.com/introduction.html
The large kite of Sagami is a traditional event of Sagamihara-shi, Kanagawa. It is succeeded to from the Tenpo era year(about 1830) . They put up a kite in Sagami River riverbed, and a festival is held. The large kite is made with bamboo and a Japanese paper and is drawn two characters a kanji.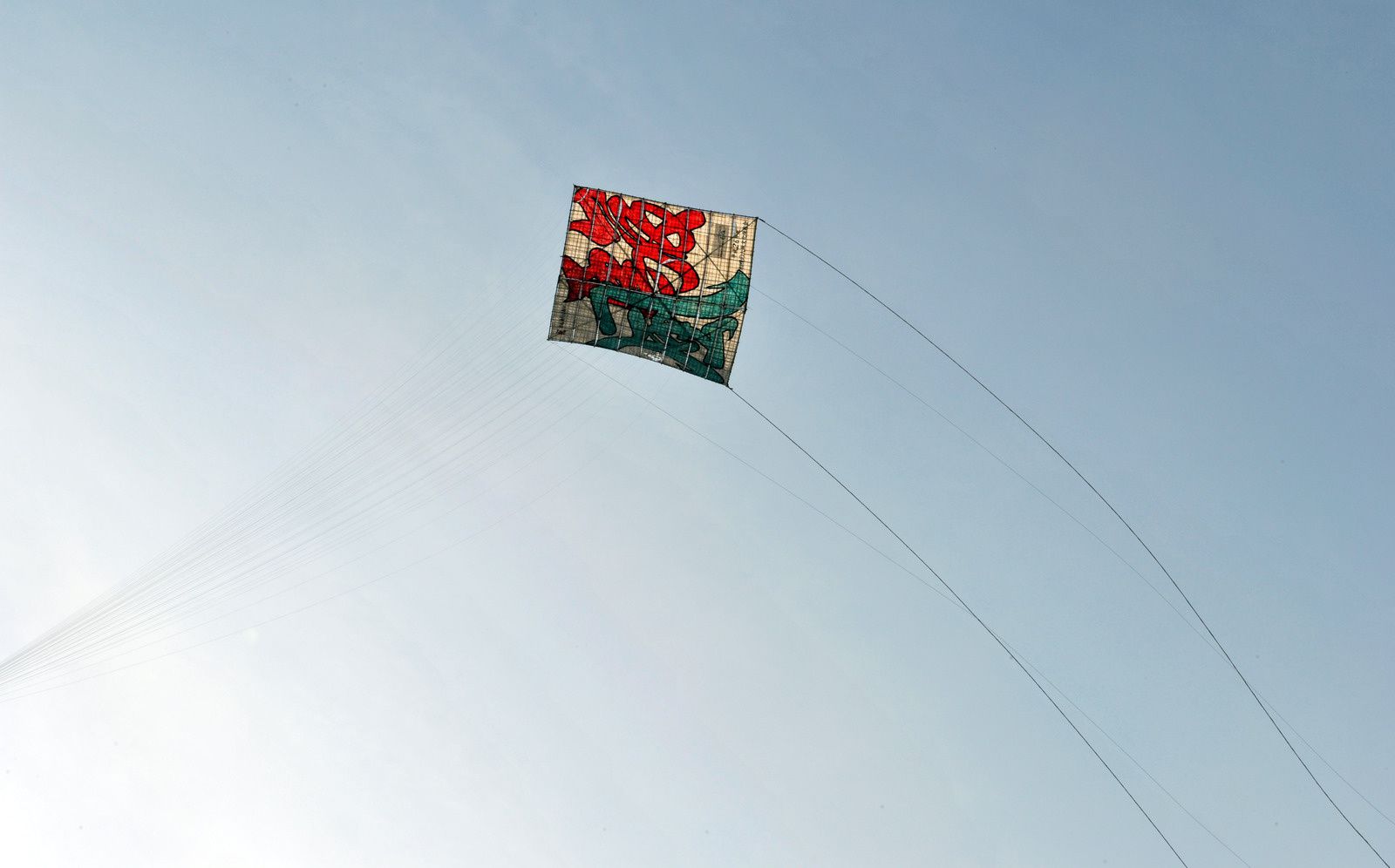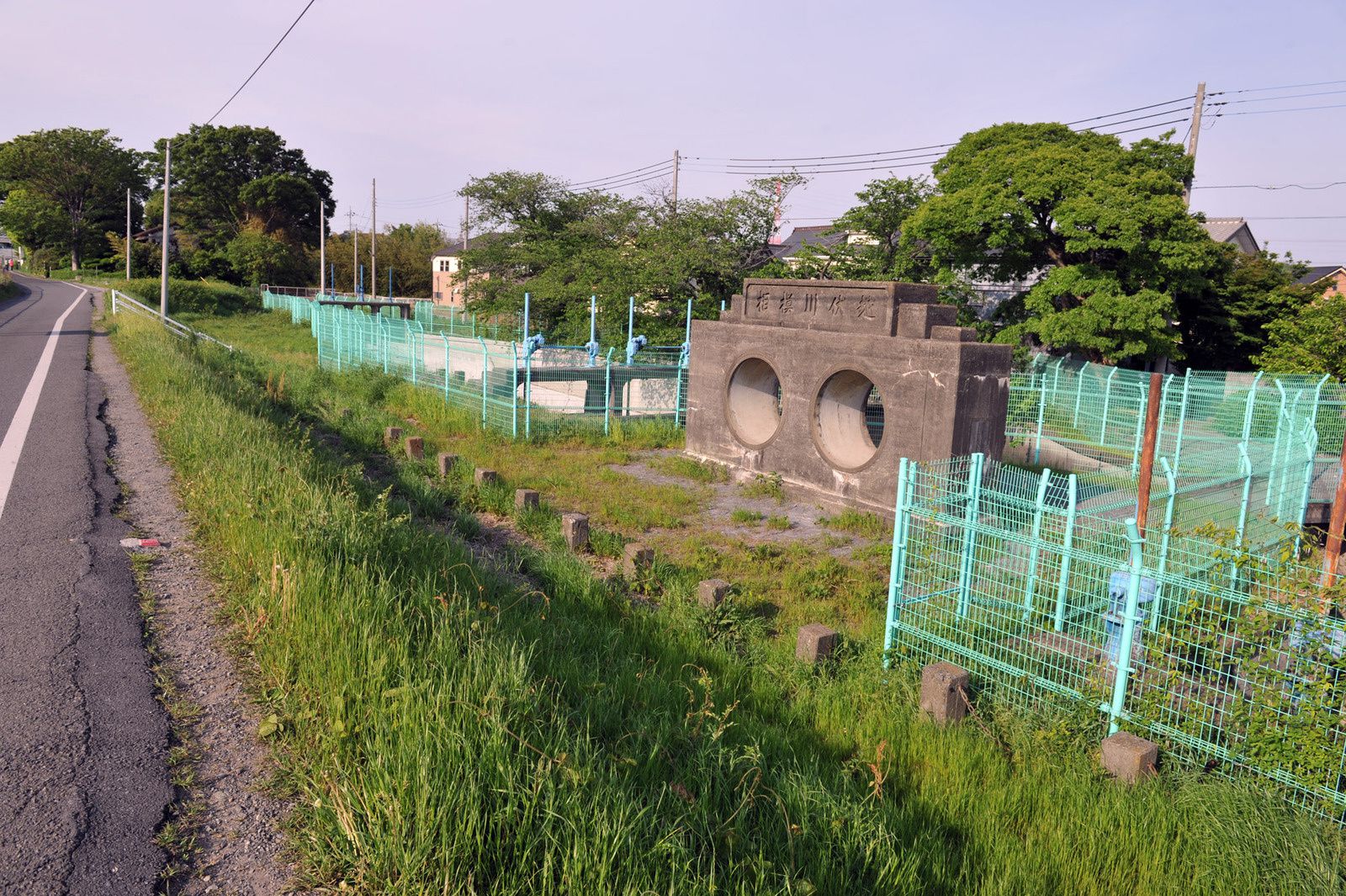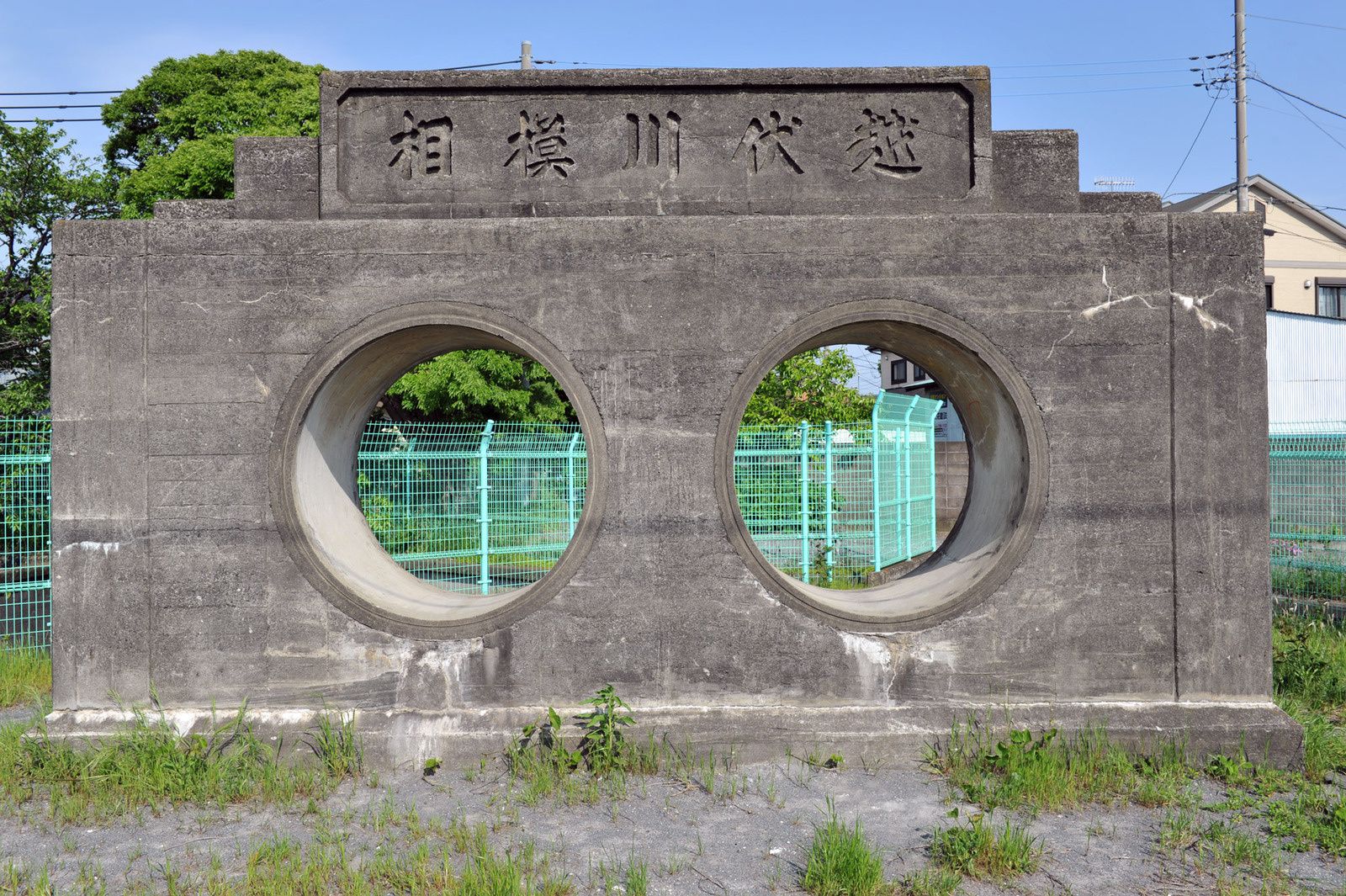 これは、相模川右岸の水田の灌漑のため、相模川左岸から取水し、対岸に渡すために埋設された伏越の原型である。河床は深い砂利層で水替が困難なため鉄筋コンクリートの井筒を連続して沈めてその中に内径1m50cmのヒューム管を二本並列し、玉石コンクリートで被覆した。深さは左岸側の最も深い川底より2m下に埋設した。昭和29年9月に完成した。
This is a model of tube which was buried to construct it across the opposite bank which draw water from the Sagami River left bank. Because the riverbed had difficulty in changing water in a deep gravel layer, they sank tube of the steel reinforced concrete in succession, and two Hume pipes of inside diameter 1m50cm were coated with stones concrete in that. It was completed in September, 1954.
The irrigation canal which was pulled from the Sagami River.